$

30.00
Planned Service Changes (30x24")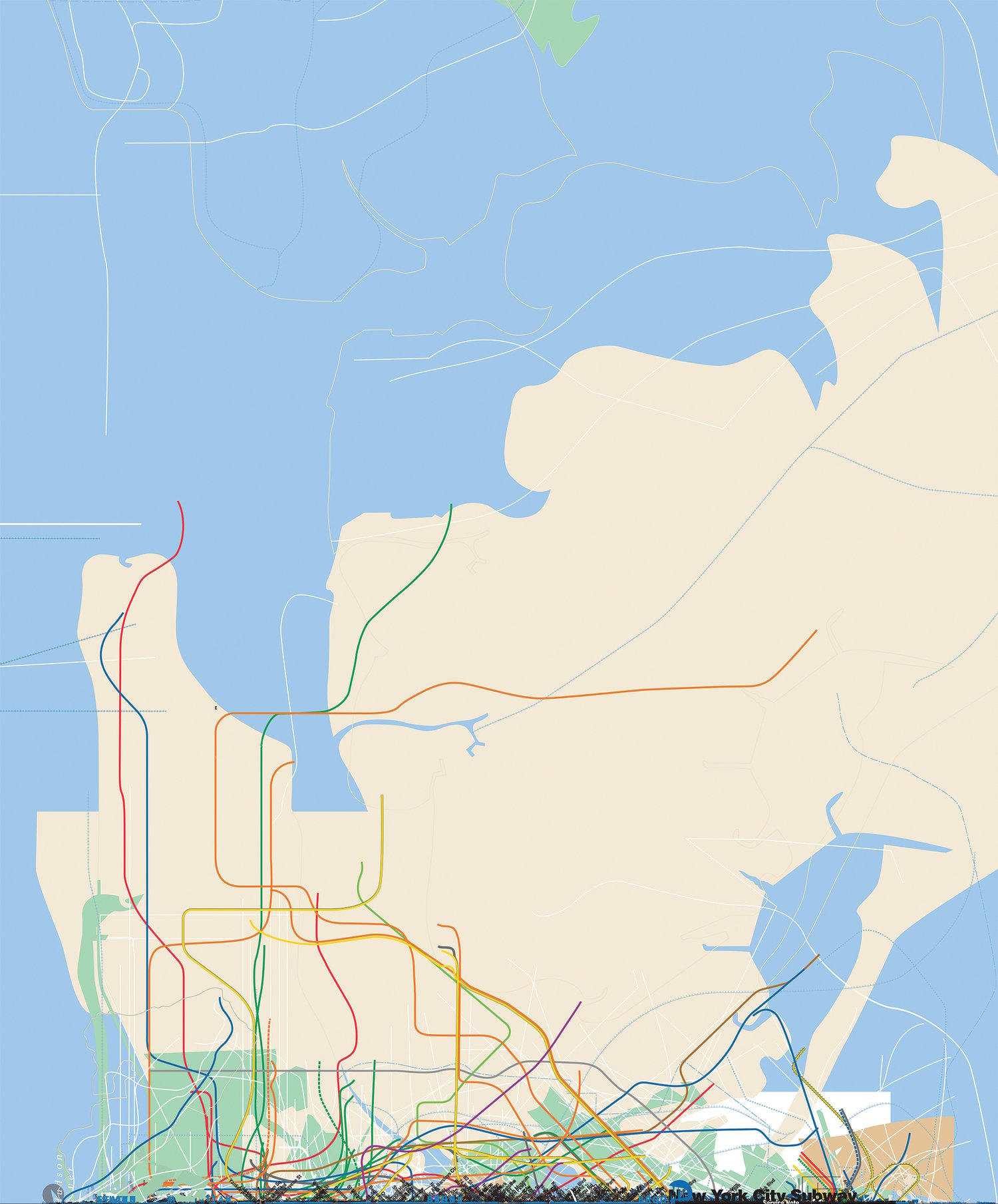 BUY ONE GET ONE FREE
Like a just-shaken Wooly Willy toy, Aaron Gemmill's "Planned Service Changes" depicts the bare face of the MTA subway map, one in which all routes have taken a tumble to the bottom of the page. This beautiful, formerly speculative, vision of the end of New York City will make a lovely addition to any commuter's home.
30x24"
offset lithograph
100# coated stock
Free shipping in continental US.
Orders start shipping via USPS priority mail 12/17.